The Baron & their companions had a fantastic time at the fabulous Edinburgh Fringe – entertaining hundreds of the bravest adventurers the land has ever seen.
If you were around, you may have seen one of the Baron's banners – here's one of the least subtle, in Edinburgh's Haymarket station! Did you see any of our posters around? Let us know!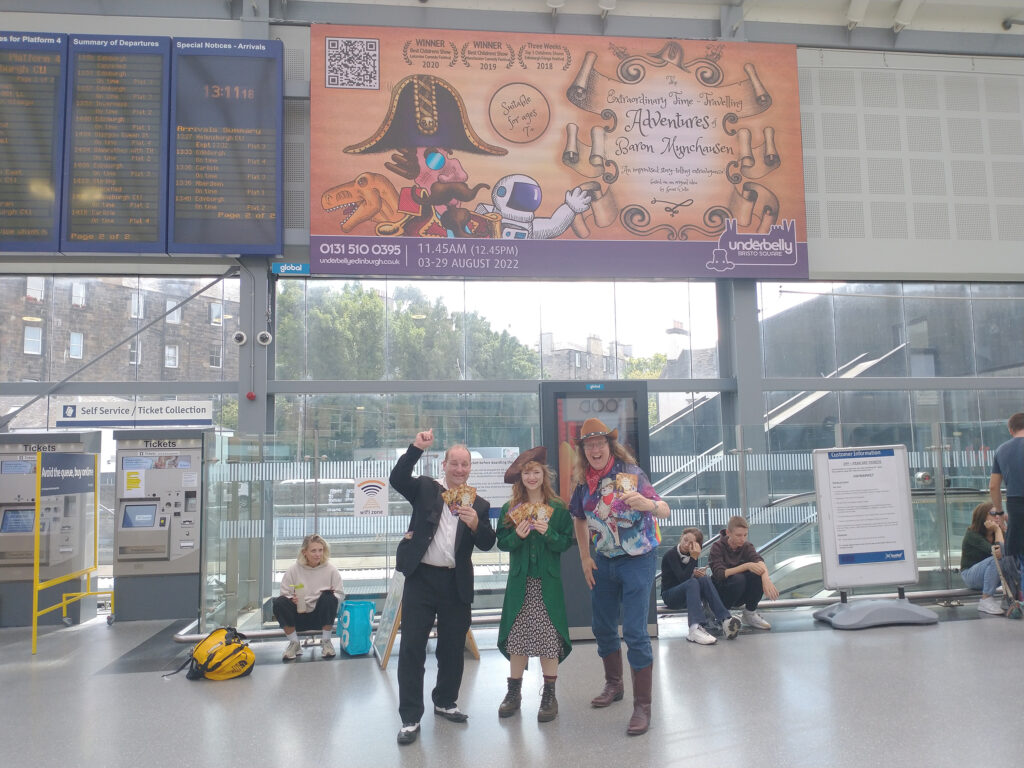 We're also so thrilled to have sold out multiple times over the run – thank you to everyone who came down to Underbelly and made our run so successful!
We were also blessed with some lovely reviews, such as this 5-star review from Broadway Baby. Additionally, we were even nominated for a Broadway Baby Bobby award! It's such an honour to be nominated in such excellent company, and we congratulate all the other winners and nominees!
So, what next? Well, the Baron will be visiting the New Wimbledon Theatre on Sunday 2nd October. We have a residency at Applecart Arts in East Ham, London, EVERY Sunday from 9th October until the end of January. Last but not least, we'll be at the Faversham Fringe Saturday 29th and Sunday 30th October. Ticket links will be up on our Shows page as soon as we have them!
We hope to see you very soon, and until then – keep adventuring!!